What is Kaira Network?
Kaira Chain is a blockchain developed for Web3's social networks, community-driven dApps, and Social Tokens. It leverages the existing infrastructure and security of the Avalanche Network. 
Kaira Network is the first social network running on top of the Kaira Chain. 
Read about Kaira Chain 🔗   Try Kaira Network 🔗
Use your .avax domain as your identity on Kaira Network
Kaira Network users can use their .avax domain name as their social username within the Kaira Network, porting their .avax identity onto the social network.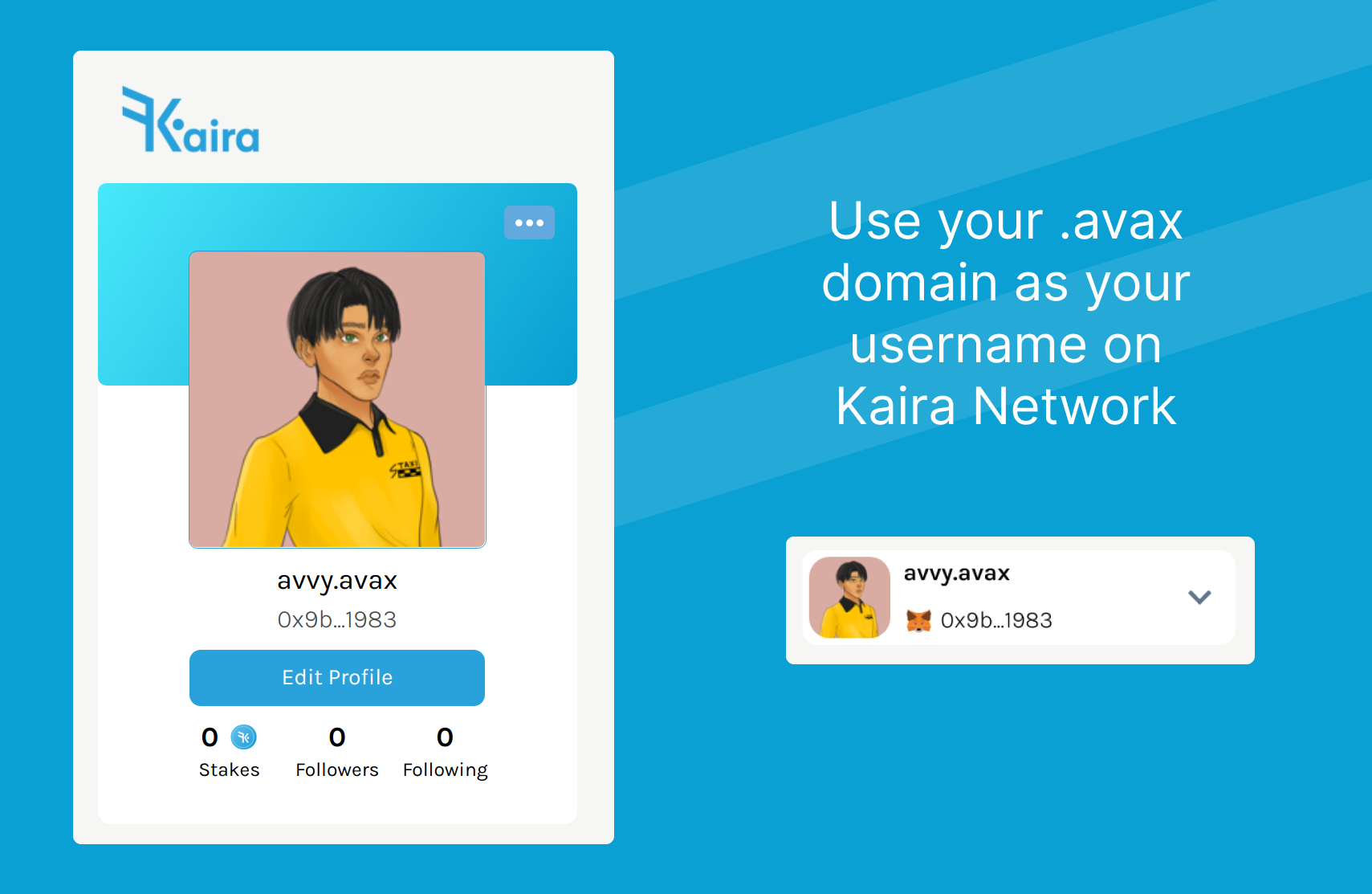 Choose your username
Users can select a domain from their wallet to use as their social handle.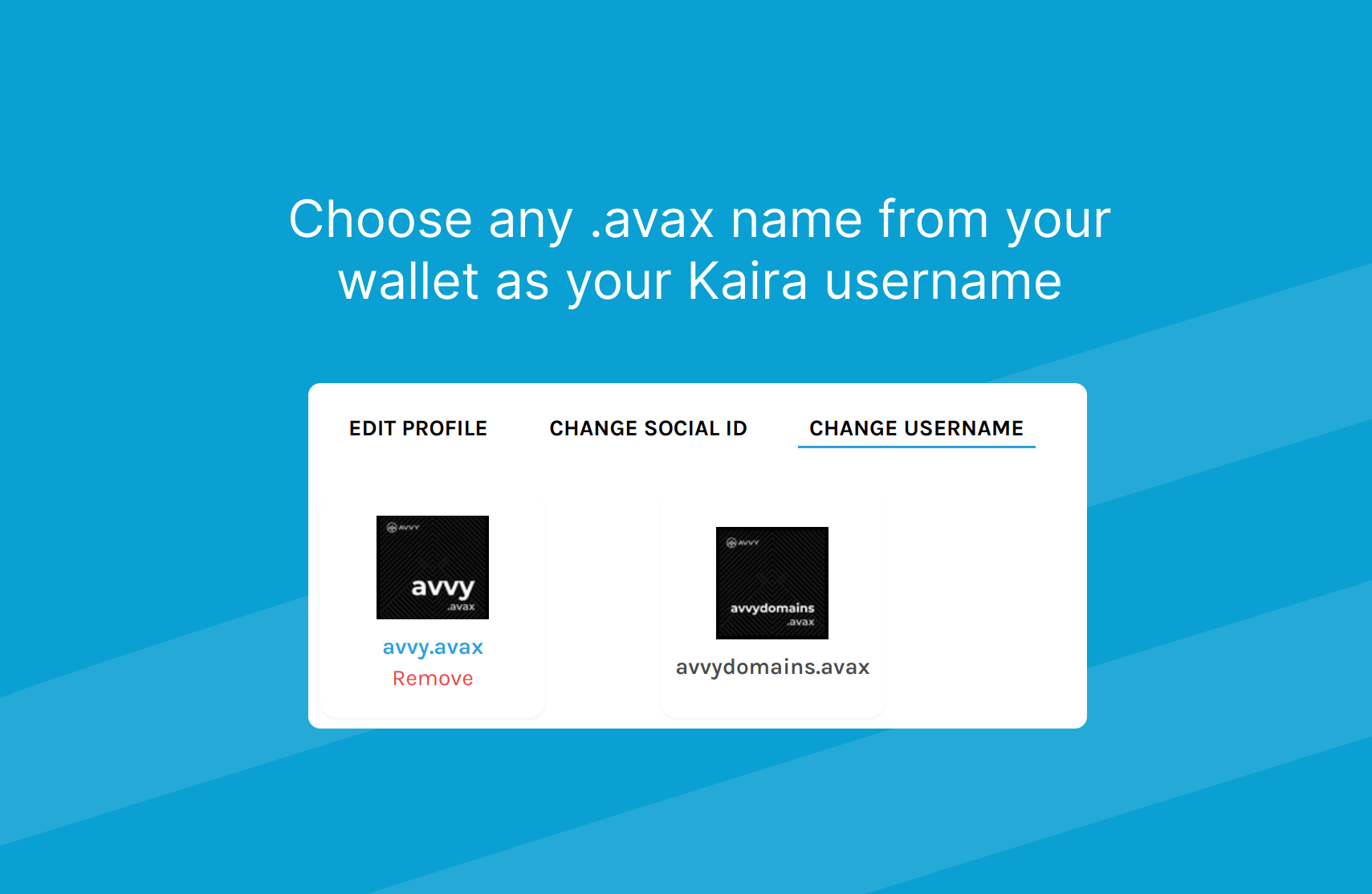 Decentralized Social Network
Use your .avax domains on Kaira's decentralized social network.