What is Raffllrr?


Raffllrr is an NFT raffle platform. Users can put their NFTs up as raffle prizes, deciding the quantity & cost of tickets to enter the draw. One winner is selected and wins the NFT.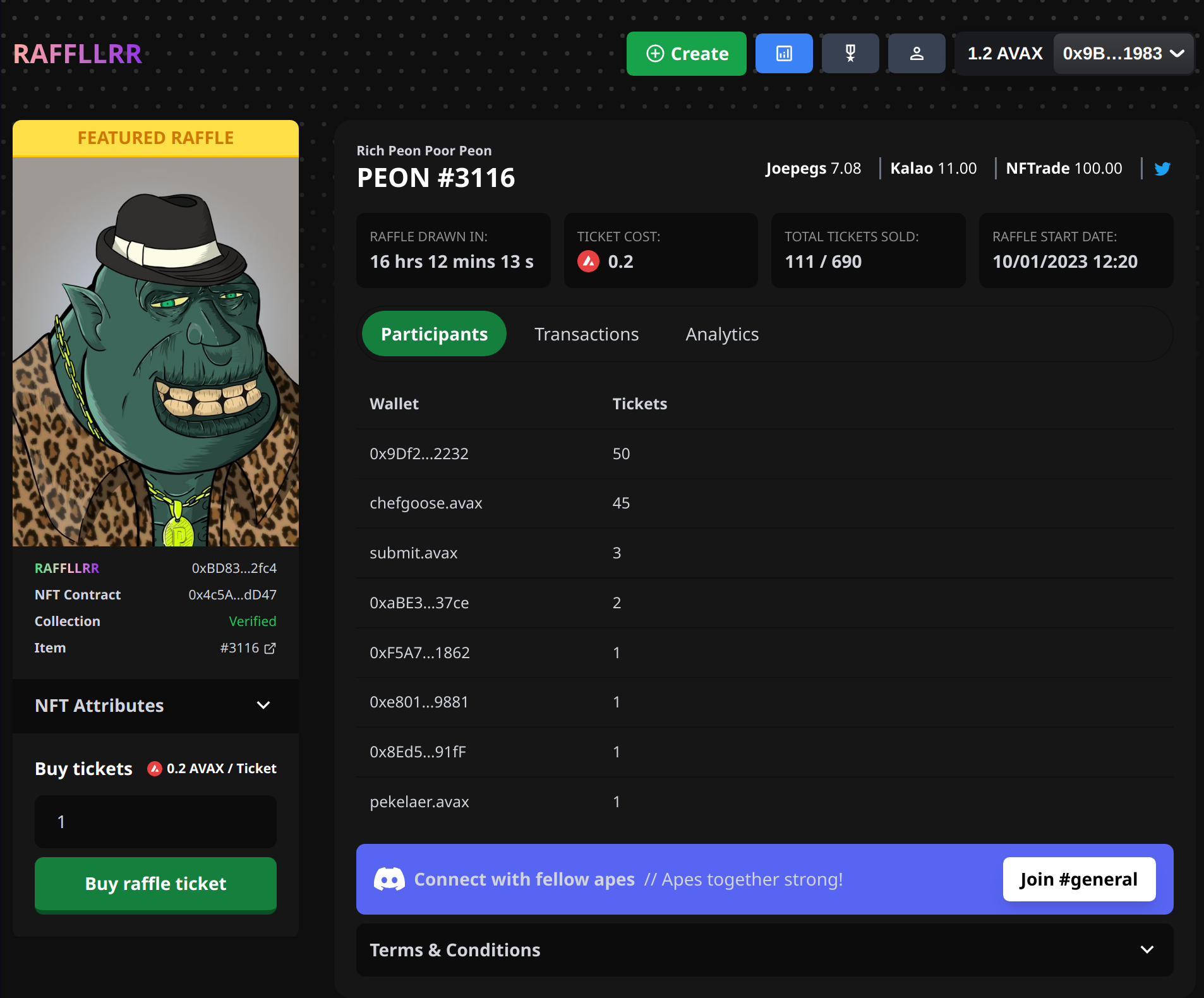 .avax Domains as Identity
Raffllrr shows .avax domains for connected wallets in multiple places in their app, adding a social element to raffles. Your .avax name will be shown when you host or buy tickets to a raffle!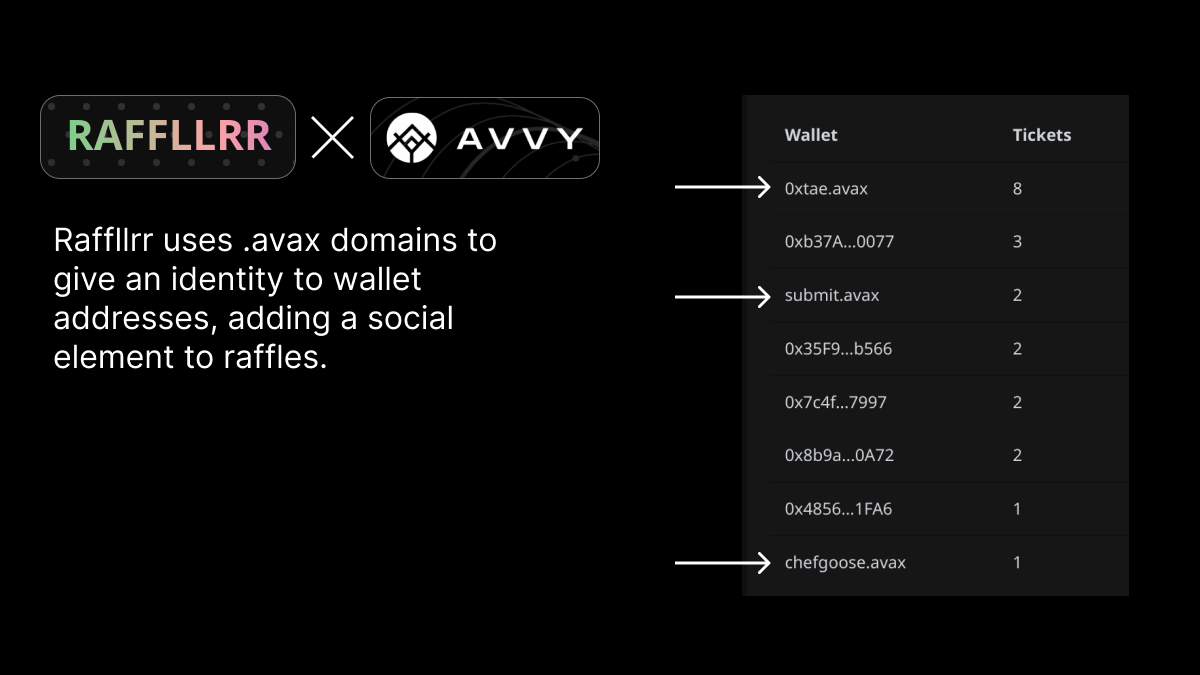 With the identity provided by .avax domains, users are able to recognize one-another in the application.
Use your .avax domain on Raffllrr 🔗