What is 3xpl?
3xpl (short for 3xplorer) is a lightning-fast blockchain explorer with no ads and no third party trackers. They support top public blockchains, allowing you to quickly search data across multiple chains. 
Search blockchain data on 3xpl 🔗
Data Services for Developers
Need cross-chain data? Use 3xpl's data services to fetch uniform data from top public blockchains.
Search for .avax domains on 3xpl
Users can easily find wallet and contract data on 3xpl's blockchain explorer thanks to the .avax integration!
To start, visit https://3xpl.com/. Type the .avax address that you wish to find into the search bar.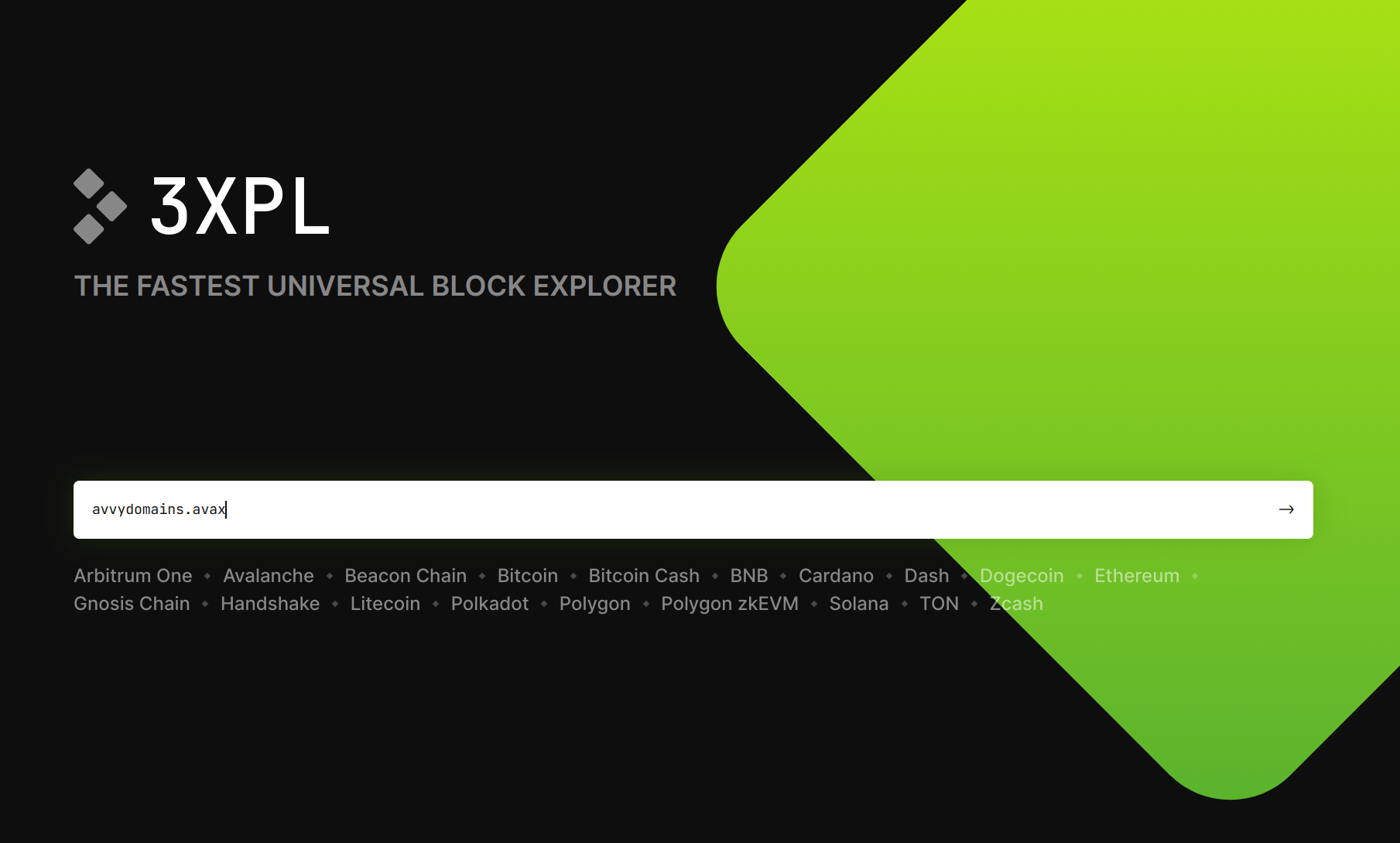 Complete the search to discover wallet addresses, assets, and activity across chains: