What is Aurum Draconis?
The Legend of Aurum Draconis is a play-to-earn RPG built by the team at Dragon Crypto Gaming 🔗. Fight, craft and trade your way to revealing the secrets of Aurum Draconis, the mythical golden dragon.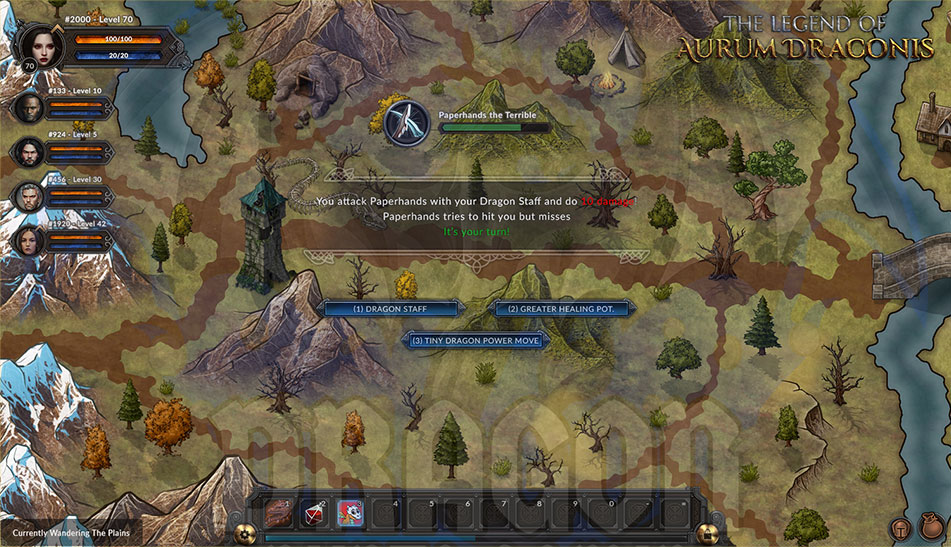 Aurum Draconis features thousands of pieces of equipment as well as a rich crafting system. Equip your character & destroy the monsters you encounter.
Read more about Aurum Draconis 🔗
Use your .avax for in-game Identity
Aurum Draconis features an in-depth .avax integration, giving users a social identity in the game.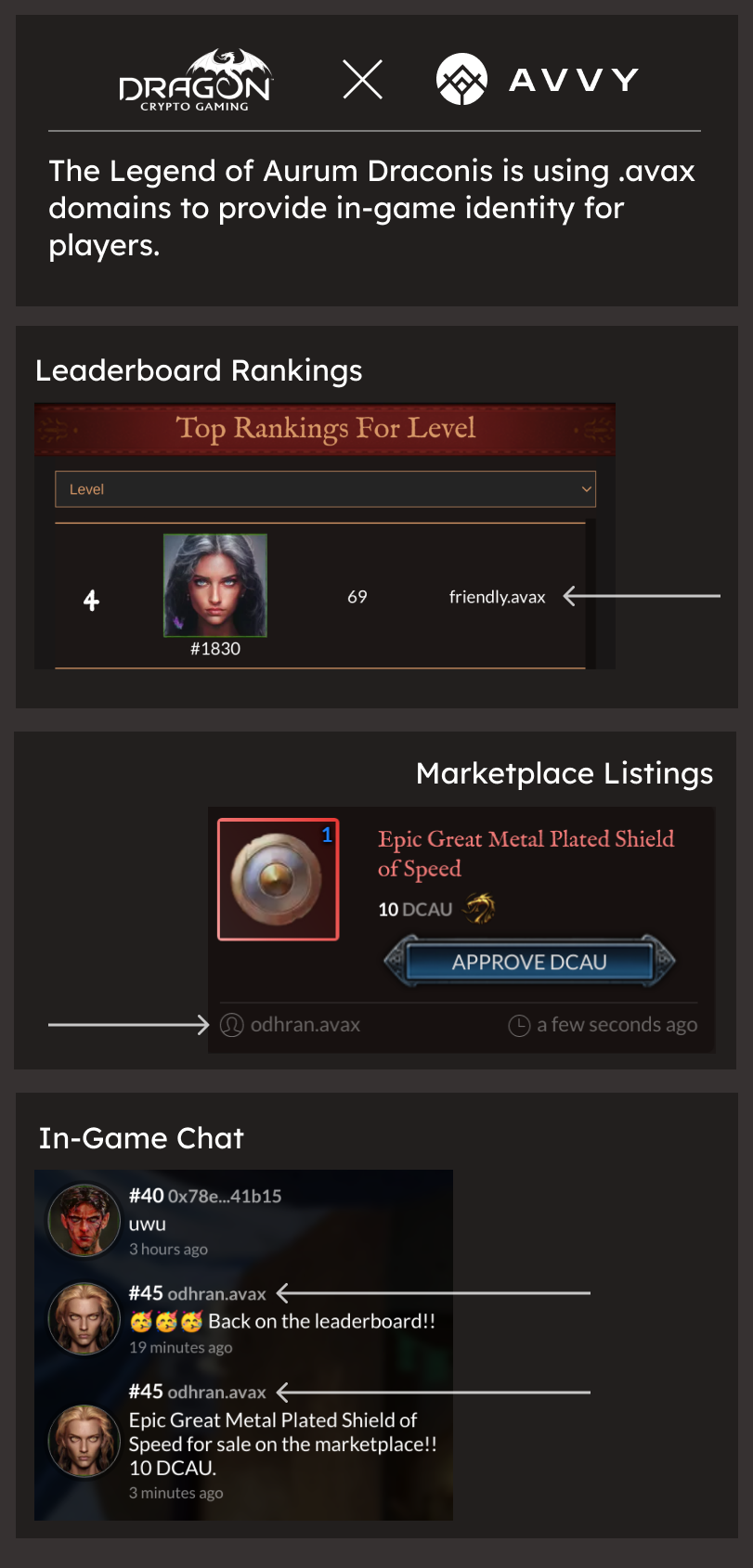 The .avax domain names offer users an easy way to recognize one-another in the marketplace, leaderboard, and chat rooms of Aurum Draconis.
Ready to give it a try? ⚔️