What is Core?
Core is an all-in-one Web3 Command Center. View your portfolio, transact on chain, and unlock the growing number of use cases and integrations with Web3 tools:
Use the portfolio manager to view your tokens and collectibles across networks 
Stake your AVAX, or launch a validator to validate the network
Perform cross-chain transactions
Discover apps and tools in the Avalanche ecosystem
& much more!
Search for addresses by .avax
Looking for a portfolio? Find it easily by typing the .avax domain into the search bar on the Core App!

Using a memorable .avax name makes finding wallets easier.
Search for a Portfolio in Core App 🔗
Know which wallet you are looking at
Core App uses Avvy Domains to give memorable, distinguishable names to the wallets you are looking at. If you are browsing a portfolio, Core displays the related .avax domain so you aren't stuck wondering what wallet you are looking at.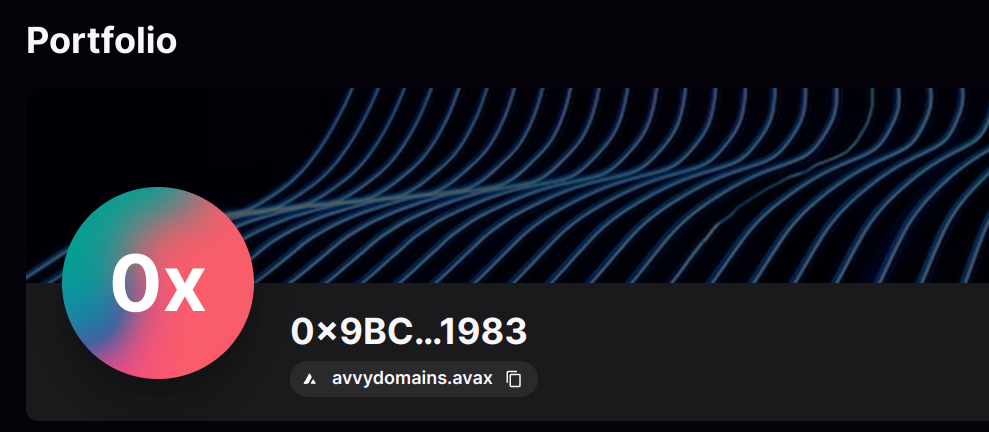 Labelling wallets with memorable .avax names makes it easier for users to comprehend what they are viewing in the app.