What is RSS3?
RSS3 is a cross-chain information feed. Users can view the activity for any wallet across multiple chains, or use RSS3's Reader to have a constant feed of activity from multiple wallets.
Prefer RSS? RSS3 offers an RSS feed that you can integrate into your RSS reader of choice. They also offer an API, allowing developers to easily integrate data feeds into custom applications.
Search for .avax domains on RSS3
Want to see the activity history for an Avalanche wallet? Search for the .avax domain name on RSS3.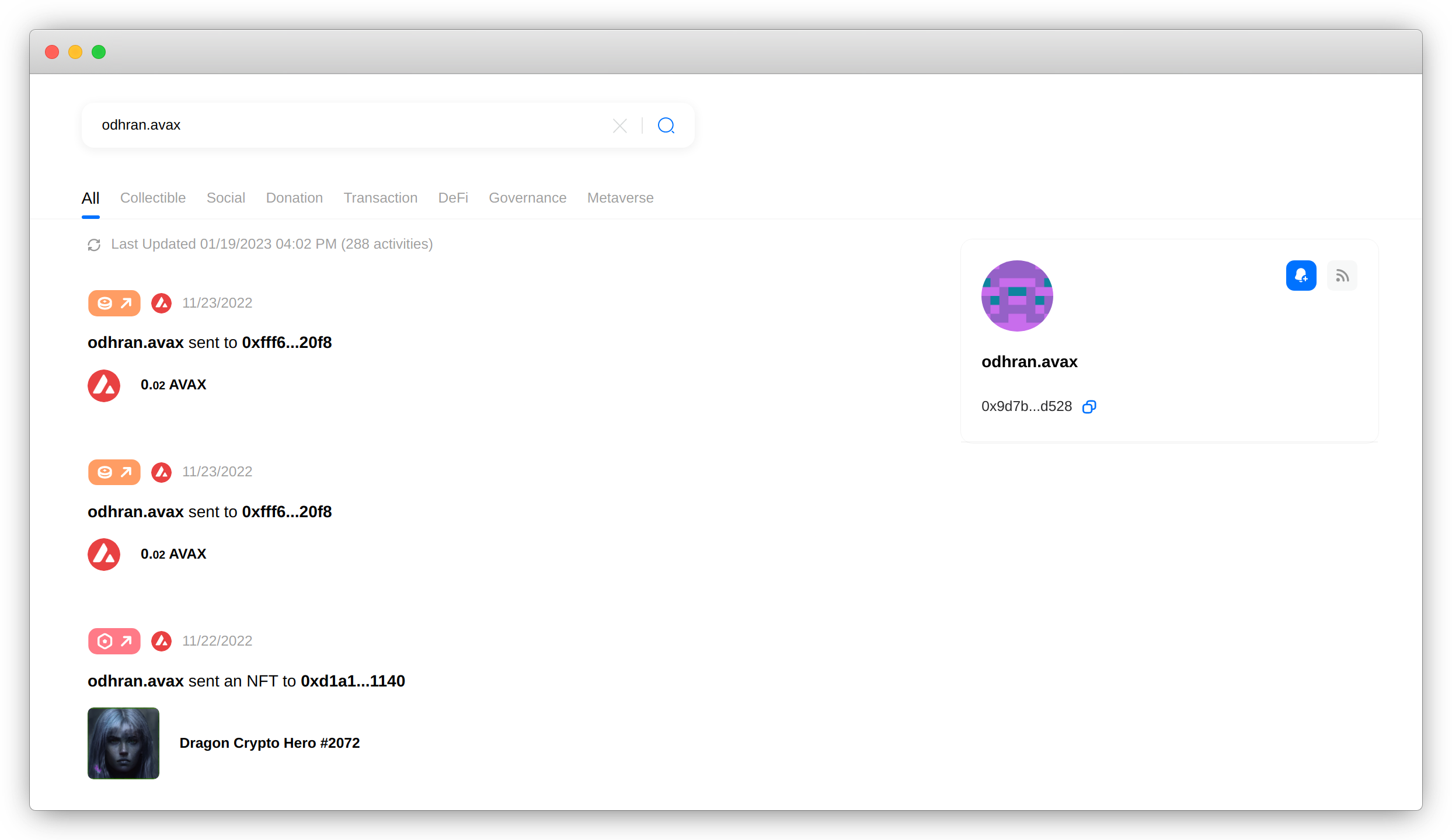 Easily look up event history for wallets on Avalanche & across other chains.