What is SnailTrail?
The first play-to-earn racing game in the Avalanche ecosystem, using NFTs as in-game assets. Get your unique snail, compete in races, breed more snails, and earn SLIME
Much like a human, every snail has unique genes.
In-game systems allow for billions of different genetic sequences, multiple generations, and rare species.
Profile Information
One of the key features of Avvy Domains is providing cross-app identity. Instead of displaying an 0x address for the owner of snails, SnailTrail displays the user's .avax address.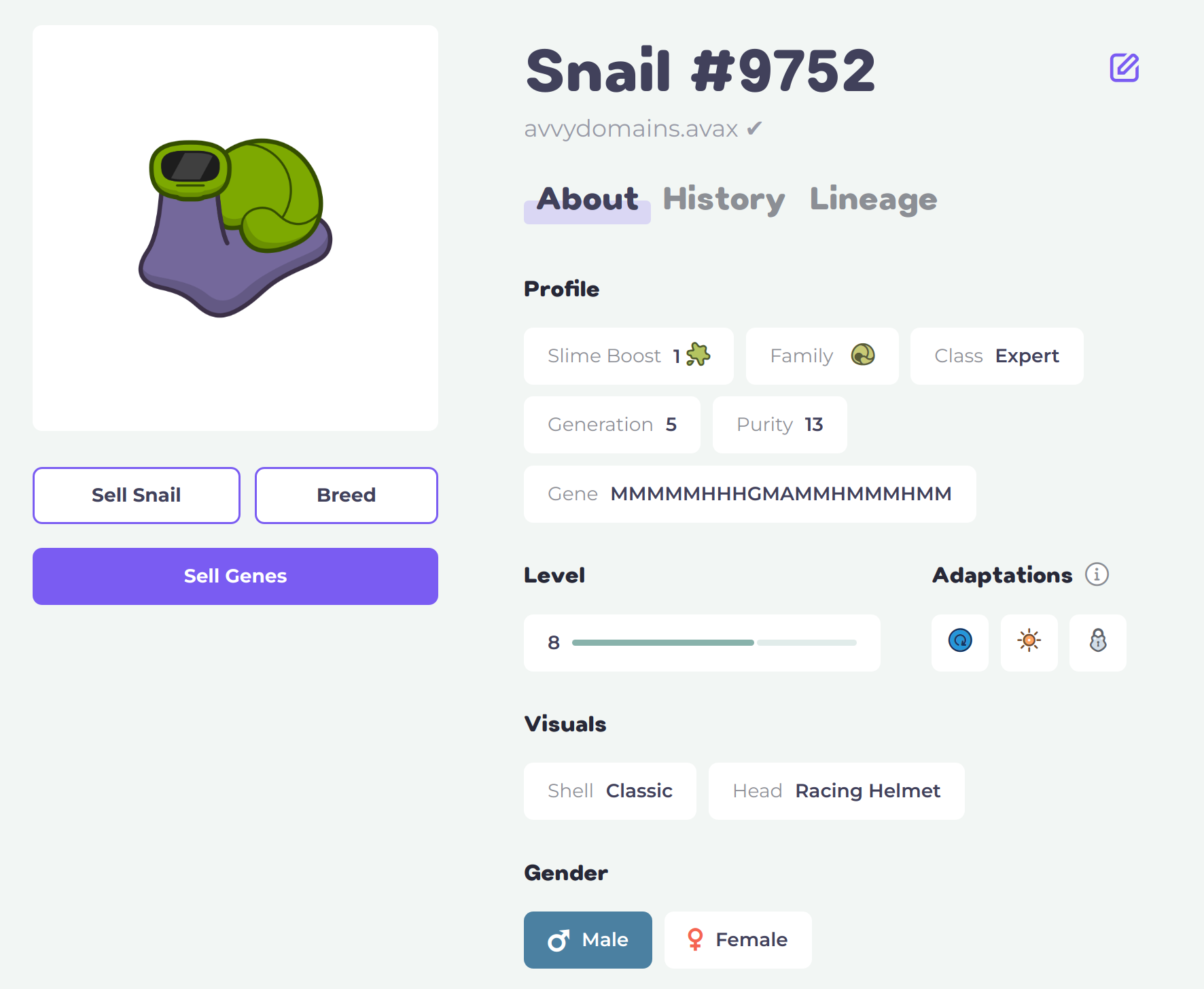 Set up reverse resolution for your domain to enable your cross-app identity.
Guild Identity
SnailTrail's latest release includes a guild feature which allows players to work together. The identity provided by .avax domains plays an important role here, allowing guild members to easily identify one-another.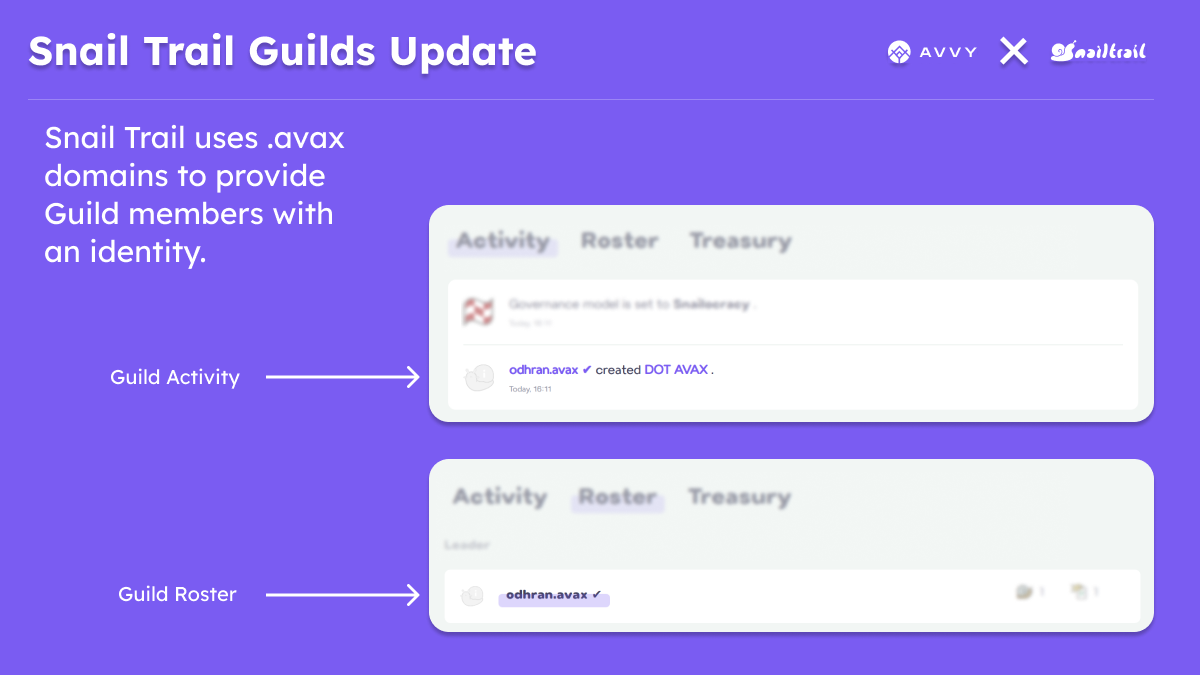 .avax domains are used to identify players in Guild activity feeds and in the Guild roster.