What is Stox?
Stox is a mobile, lightweight, easy to use all-asset investment tracker covering global equity, crypto and NFT markets. With a strong focus on the Avalanche ecosystem; users can track their NFT, DeFi and GameFi assets on top of their token holdings.
Download Stox on iOS 🔗  Download Stox on Android 🔗
Search for wallets using .avax
Want to add your Avalanche wallet to your portfolio? Simply type in your .avax address and Stox will find your wallet.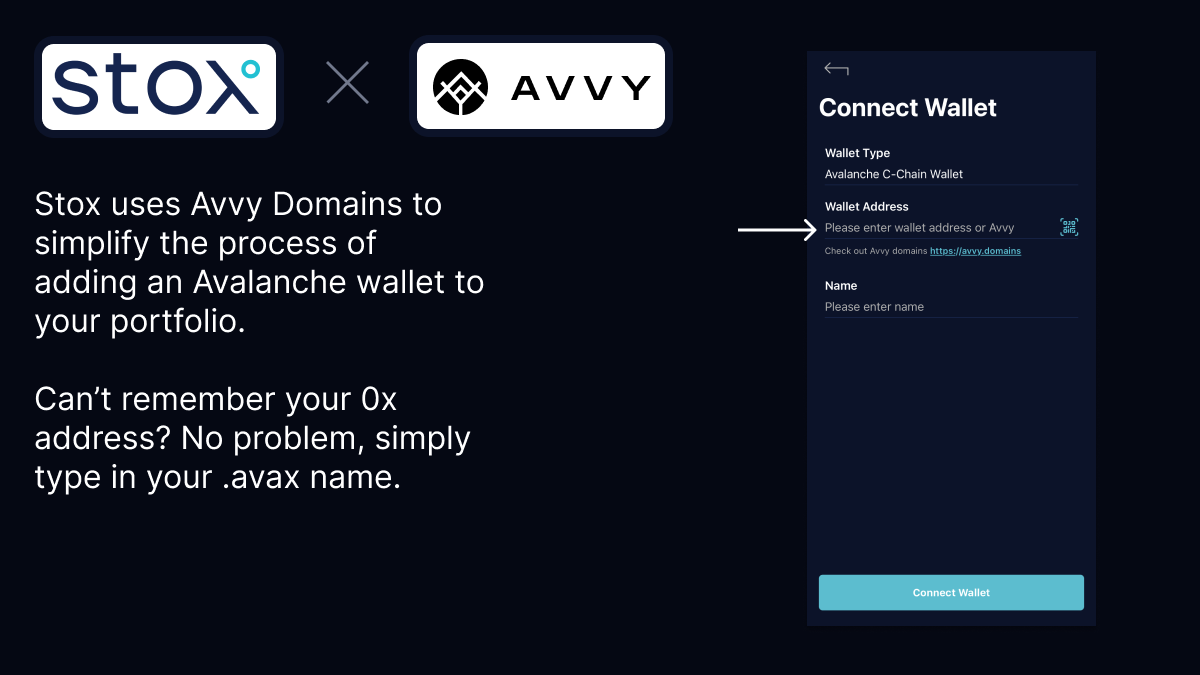 Easily add your Avalanche wallets to your portfolio using memorable .avax names.