What is Turd DAO?
Turd DAO is run by the turdizens, auctioned off on turddao.xyz and available on the secondary market. All proceeds go to the DAO treasury and are managed by DAO members. Founding members of Turd DAO are doxxed and have robust professional experience in finance, business development, and blockchain engineering.
Domains as Identity
Turd DAO uses .avax domains as identity. When a user connects their wallet to the application, their 0x address is replaced with the corresponding .avax domain. Similarly, the top bidder for the current Turdizen auction is identified by their .avax domain.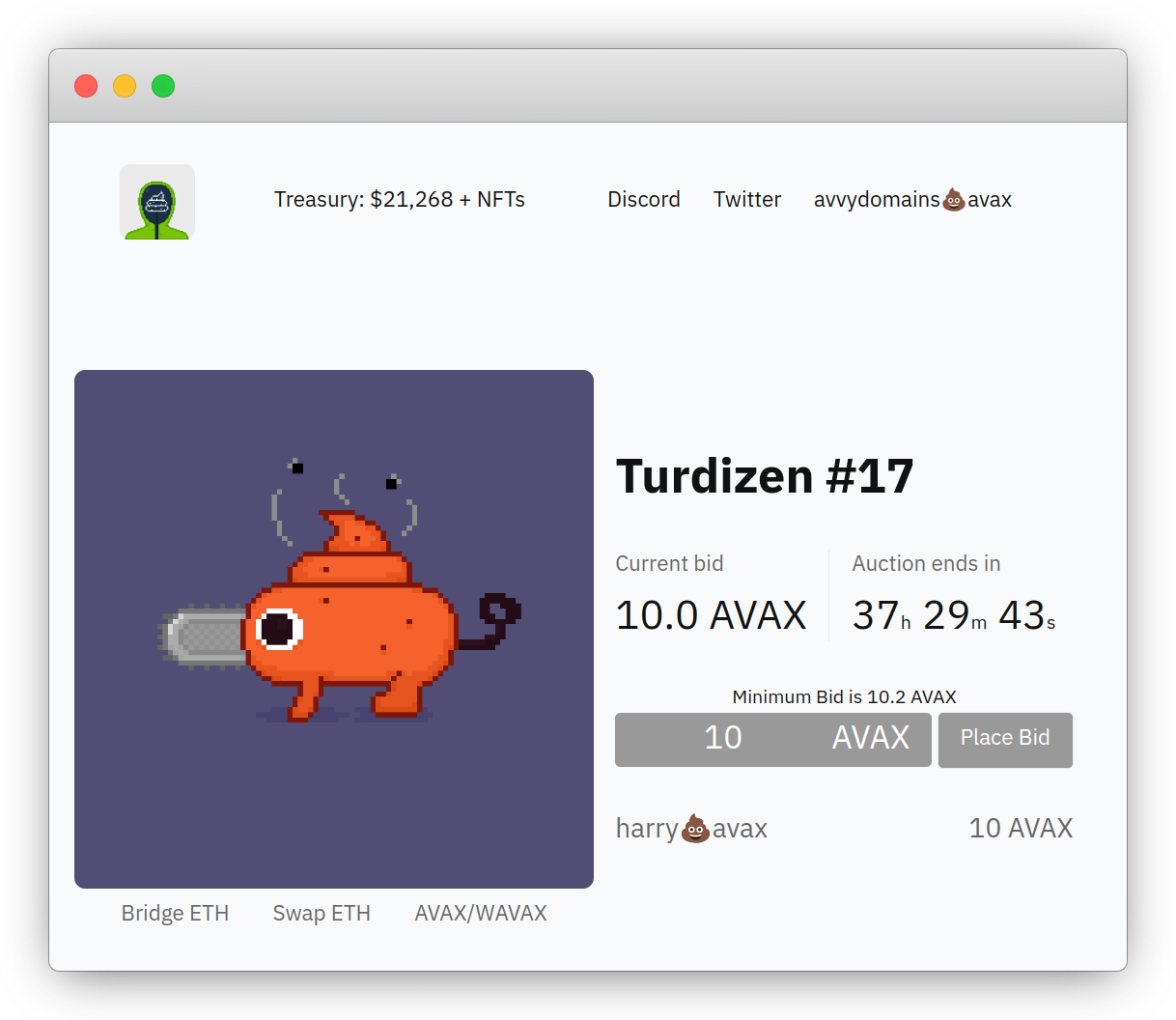 Are you interested in becoming a Turdizen?